Best Deals of the Day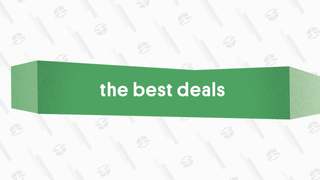 Best Deals of the Day
The best deals from around the web, updated daily.
Free Bacon For Lifefrom ButcherBox, a newly discountedBaby Yoda Funko Pop!, and a $10RAVPower 3-Port 30W Travel Chargerlead off Thursday's best deals from around the web.
BookmarkKinja Dealsand follow us onTwitterto never miss a deal.
Today's Best Tech Deals
Need a new charger port for all of your devices? Whether you need this for your house or to travel, you can get great use out of theRAVPower 3-Port 30W Travel Charger. It has three USB ports, to charge smartphones, headphones, smartwatches, and more. You can get this for $10 on Amazon when you clip the $3 coupon and use promo codeKINJA094at checkout.
eufy Lumos Smart Bulb two-pack. These particular set work with both Alexa and Google Assistant, and you can control them from your phone without a hub. Our code drops the price on each bulb to a low $6.
But the remote controlledLED lights are also a bargain at just $8.
Samsung 970 EVO m.2 SSDis currently marked down to $80.
It bears repeating that SSDs are a huge upgrade over a spinning hard drive for your computer, in terms of speed and reliability. This 500GB model offers read speed up to 3400 MB/s and write speed up to 2300 MB/s. This is also the easiest way to get more performance from your older computer.
This is the lowest price ever offered by Amazon.
$40 off its truly wireless earbudsfor the entire week. That doesn't guarantee they'll stay in stock all week, though so if you know you want 'em, grab 'em.
Today's Best Home Deals
Interested in traveling the world in 2020? Who isn't! Don't pay full price on a flight when you score some incredible deals, all thanks to Cyber Monday. Right now, Emirates isrunning a promotion where you can fly roundtripto Italy, Dubai, Athens, Bangkok, Africa and more, starting at just $429 a person.
These fares are based off on flights leaving out of New York (EWR). All prices are subject to change depending on your departing airport. ThisEmirates saleis valid now through December 5.
---
Everyone has raved about weighted blankets all year. If you haven't gotten one yet, now is your chance. And you can get one for the entire family!Weighted Ideahas a variety of blankets on sale, you can get a blanket for adults for as cheap as $38 right now.
You can get a floral pattern, 15-pound48″x 78″ weighted blanketfor $43 when you clip the $10 coupon. A 20-poundbamboo cooled weighted blanketis only $74 when you clip the $35 coupon.
If you've been on the market for some children's weighted blankets, you can get a 10-pound,41″ x 60″ pale blue blanketfor only $36. Thepink animal print blanketof the same weight and size is $35. If you want to ease your children into a weighted blanket, 10 pounds could be too heavy. You can opt for a 5-pound blanket, thiswhite fox patternis only $30.
You can sort through all ofWeighted Idea's blankets to see the various patterns and colors that they have on sale.
From amazon
GMG may get a commission
Free Bacon For Lifewhen they sign up right now. When you claim this offer, you'll get ButcherBox's uncured, applewood-smoked bacon (free of added sugar and nitrates) with every single box of their subscription.
You'll need to sign up for ButcherBox toclaim your offer. You can choose from five box options: Custom Box, Mixed Box (Beef, Chicken, Pork), Beef & Pork, Beef & Chicken, or All Beef. All of the non-custom boxes are $129 for eight to 11 pounds of meat or $238 for 16 to 22 pounds of meat. The custom box is a little pricier at $149, or $270 respectively. Shipping on all boxes is always free.
ButcherBox beef is 100% grass-fed, pasture-raised, and free from antibiotics and hormones. This promotion is valid now (exclusively throughour link) and it ends tonight.
---
Have you ever grabbed something out of your closet and only realized it wasn't the color you thought it was when you got to work? Stop fumbling through your dark closet (or other light-lacking spaces in your home) when you get theLED Closet Motion Sensor Light. You can snag this for $16 on Amazon when you use promo code36AJGFO7.
---
Christmas is right around the corner and the season is shopping is upon us. Give yourself (or a loved one,I guess) the gift of new cookware this season. Right now, you can snag aGotham Steel 20-Piece Cookware Setfor $140 on Amazon. The collection includes frying pans, stock pots, sauce pans, bakeware, and more. Gotham Steel cookware features Ti-Cerama coating to ensure the ultimate release — everything just slides right off the pan, with no need for oil or butter.
Just remember, this is aGold Box item, which means the prices are for today only and while supplies last.
Lifewit Large Insulated Lunch Boxfor only $10 when you use promo code2UNSTZ6O. This lunch box can fit your entire lunch, plus a couple of snacks to help you last through the workday. Or, if you need a mini cooler for a tailgate or party, this insulated lunch box can fit 12 cans or six tall bottles.
Today's Best Lifestyle Deals
Cyber Monday might be over, but the deals are never over. If you didn't get a chance to restock your closet, you're not out of luck. Right now, you can snag20% off clearanceat Huckberry. You can get aFlint and Tinder Drifter Jacket, asherpa-lined parka,Proof Stretch Flannels, and more.
There is no coupon code necessary to get the 20% off, it will be applied automatically at checkout. You can shop thissalenow through December 8.
---
Does traveling for the holidays stress you the fuck out? You're not alone. Sunday Scaries is here to save the season. You can score15% off sitewidewhen you use promo codeHOLIDAYSCARIESat checkout. You can stock up on their bestsellers, likeCBD gummies,monthly bundles,tinctures, and more.
Unlike a vast majority of the offers you've seen online this week, thisdealis here for a while. You can get 15% off now through December 24, 2019.
---
Looking to refresh your wardrobe ahead of the new year? Change up your style with a subscription toMenlo Club. You can get your first regular package for $20 and your first seasonal package for $30 when you use the codeBLACKFRIDAYTBat checkout. That's a savings of $40 and $45, respectively.
---
Cyber Monday is here and Jachs is hosting a blowout sitewide sale to celebrate. You can snag up to 90% off certain Jachs essentials from theCyber Monday 2019 Collection. You can score these deep discounts on new pajamas, button downs, shorts and more, with styles starting at $8.
To ensure no one misses out on these incredible deals, there is no coupon necessary. Every discount will be marked accordingly on thepage.
Today's Best Media Deals
TheAlienfranchise is a milestone in the history of sci-fi horror films, and now you can own all four of the original quadrilogy—which excludesPrometheusandAlien: Covenant, though those are somewhat in spin-off territory—for just $8. It's a solid price to add whicheverAlienfilms are your favorite to your collection without having to bicker about which ones those are.
---
TheOfficialOverwatchCookbookis down to a low $18 on Amazon and it promises canon Zenyatta lore, which, has been sorely lacking. With 90 recipes and mouth-watering photos, this would be a perfect coffee table book for your favorite Tracer main.
I, for one, am looking forward to a meaty, GOATs-based recipe and, the likelier, Reinhardt currywurst.
Typically selling for $10 more, this is a great gift for your favorite Moira main.
Today's Best Gaming Deals
Discounted, he is.
If you freaked out two days ago when Funko rolled out a Pop! figure forBaby Yoda(A.K.A. The Child onThe Mandalorian), you weren't the only one. Amazon has price-matched Walmart and knocked $2 off the price of this Pop! Vinyl figure.
You can. now get the standard sizeBaby Yodafor $9. Just remember, patience is needed as this won't ship until May 15, 2020.
From amazon
GMG may get a commission
---
If you own a Nintendo Switch, but don't haveBreath of the Wild, first of all…huh? Second of all, a digital copy will cost you just $40 on Amazon, a rare and modest markdown on one of the best gamesfor the Nintendo Switchever.
---
The Nintendo Switch is one of the most sought after products this holiday season, and right now Walmart's offeringNintendo Switch Bundle with Mario Red Joy-Con, $20 Nintendo eShop Credit and carrying casefor $300.
It's… BEAUTIFUL. Look at that red~
To be fair, this isn't the *best* Switch bundle out there, but it's certainly the most attractive. This bundle will be available at noon today for east coast people, and at 9 a.m. for west coast buds. So set your alarm to make sure you don't miss out on this deal.
Additionally, Walmart's discountinga bunch of digital games for the Switch, just in case you slept through all of Black Friday and Cyber Monday. This sale includes The Legend of Zelda: Breath of the Wild, Mario Tennis Aces and Super Mario Party for $40.
Tech
Storage
Kingston 32GB 100 G3 USB 3.0 DataTraveler|$4| Amazon
Power
Seneo Wireless Charger, Qi Fast Wireless Charging Pad|$6| Amazon | Use Code BPO6BTXM
RAVPower 3-Port 30W Travel Charger|$10| Amazon | Clip coupon and use promo code KINJA094
Audio
TaoTronics Active Noise Cancelling Bluetooth Headphones|$40| Amazon | Use Code DGYOHE7X
Fluance RT80 Classic High Fidelity Vinyl Turntable Record Player with Audio Technica AT91 Cartridge|$150| Amazon
JBL T450BT Wireless Bluetooth Headphones|$25| eBay
Marshall – Woburn II Bluetooth Speaker|$300| Best Buy
Home Theater
SAMSUNG 55″ Class 4K Ultra HD (2160P) HDR Smart LED TV UN55RU7300 (2019 Model)|$478| Walmart
Computers & Accessories
RefurbDELL Chromebook 11 CB1C13 11.6″ Celeron, 4GB RAM, 16GB SSD|$59| eBay
Microsoft – Surface Pro 6 – 12.3″ Touch-Screen – Intel Core i5 – 8GB Memory – 256GB SSD|$799| Best Buy
Dell S2317HWi 23″ 16:9 IPS Wireless Monitor|$85| B&H
AOC C32V1Q 31.5″ Full HD 1920×1080 Monitor, Curved VA Panel, 4ms 75Hz, Frameless, HDMI/DisplayPort/VGA, Flickerfree, Low Blue Mode, VESA|$140| Amazon
HP – DeskJet 2680 Wireless All-In-One Printer with $10 of Instant Ink|$20| Best Buy
LUXUR Blue Light Blocking Computer Glasses Square/Round Reading Glasses for Men/Women|$10| Amazon | Use Code LBPE3FA7
Dymo 1957331 LabelWriter 450 Bundle with 4 LW Rolls|$60| Adorama
NETGEAR Nighthawk AX4 4-Stream WiFi 6 Router (RAX40) – AX3000 Wireless Speed (up to 3Gbps) | Coverage for Small-to-Medium Homes | 4 x 1G Ethernet and 1 x 3.0 USB ports|$139| Amazon
PC Parts
Noctua NH-D15 SE-AM4 D-Type Premium Cooler|$72| Amazon
Mobile Devices
Photography
Mevo Plus Live Event Camera by Livestream With Accessory Bundle|$399| Adorama
HOME
Home Goods
Kwikset 99130-002 SmartCode 913 UL Electronic Deadbolt featuring SmartKey in Satin Nickel|$63| Amazon
Kwikset 99070-101 Powerbolt 2 Door Lock Single Cylinder Electronic Keyless Entry Deadbolt|$45| Amazon
White Fox Pattern Kids Weighted Blanket, 5 Pounds| $30 | Amazon
Navy Weighted Blanket, 17 Pounds, 60″ x 80″| $50 | Amazon
Bamboo Weighted Blanket, 20 Pounds, 60″ x 80″| $75 | Amazon | Clip coupon
Realspace Fennington Chair Black|$90| Office Depot
Medela Pump in Style Advanced with Tote|$140| Amazon
Yankee Candle Buttercream Candle, Large Jar|$15| Amazon
Smart Home
Echo Dot (3rd Gen) Charcoal Bundle with Philips Hue White 2-pack A19 Smart Bulbs|$35| Amazon
LED Closet Motion Sensor Light|$16| Amazon | Promo code 36AJGFO7
Kwikset 98880-004 SmartCode 888 Smart Lock Touchpad Electronic Deadbolt Door Lock with Z-Wave Plus Featuring SmartKey Security in Satin Nickel|$91| Amazon
ECOVACS ROBOTICS ECOVACS DEEBOT N79W Wi-Fi and App Enabled Robotic Vacuum|$140| Lowes
ECOVACS ROBOTICS DEEBOT OZMO 610 Wet/Dry Robotic Vacuum|$200| Lowes
Kitchen
Starbucks Pike Place Roast Medium Roast Single Cup Coffee for Keurig Brewers, 4 Boxes of 24|$40| Amazon | Clip Digital Coupon
Free Bacon For Life| ButcherBox
Lifewit Large Insulated Lunch Box|$10| Amazon | Promo code 2UNSTZ6O
Keurig K-Compact Single-Serve K-Cup Pod Coffee Maker|$40| Walmart
Cuisinart DCC-3200 Glass Carafe Handle Programmable Coffeemaker, 14 Cup Stainless Steel|$55| Amazon
KitchenAid KFP0918CU Easy Store Food Processor, 9 Cup, Contour Silver|$80| Amazon
Bodum Pavina Glass, Double-Wall Insulate Glass, Clear, 12 Ounces Each (Set of 2)|$14| Amazon | Clip Digital Coupon
Calphalon 8-pc Ceramic Cookware|$80| Woot
Gotham Steel 20 Piece All in One Kitchen Cookware + Bakeware Set|$140| Amazon
KitchenAid KEK1222SX 1.25-Liter Electric Kettle – Brushed Stainless Steel|$54| Amazon
Cambridge Silversmiths Swirl Sand 89-Piece Flatware Set with 5-Piece Hostess Set|$42| Walmart
Wise Company Emergency Food Supply, Entree Variety, 25-Year Shelf Life, 60 Servings|$52| Amazon
Tools&Auto
Husky 1/4 in., 3/8 in. and 1/2 in. Drive Socket Set (200-Piece)|$79| Home Depot
CRAFTSMAN 1000 Series 26.5-in W x 32.5-in H 4-Drawer Steel Rolling Tool Cabinet (Red)|$99| Lowes
DeWALT ToughSystem 2-Tool Combo Kit with Tool Box|$144| Woot
Fiskars 100580-1002 Procision Rotary Bypass Trimmer, 12 Inch|$52| Amazon
Keter Folding Table Work Bench For Woodworking Tools & Accessories with Clamps|$61| Amazon
Gonex Collapsible Cargo Storage Container, Cooler Bag and Tool Pouch|$20| Amazon | Use Code 50XVW4JM
Insignia – Front and Rear Camera Dash Cam|$70| Best Buy
Up to 40% off Select Generators| Home Depot
Travel
Harbor Tec Folding Golf Umbrella|$8| Walmart
Cyber Monday Sale| Emirates
LIFESTYLE
Apparel
Mountain Hardwear Men's & Women's Hotlum Hooded Down Jacket|$70| Mountain Hardwear | Use code MHWDEC65
20% Off Clearance | Huckberry
Black Friday Offer| Menlo Club | Promo code BLACKFRIDAYTB
The North Face Gradient Sunset Tri-Blend Full-Zip Hoodie|$25| REI
MERRELL Men Moab 2 Defense Tactical Boot|$90| Woot
15% Off Sitewide|Sunday Scaries | Promo code HOLIDAYSCARIES
Khombu Rugged Exposure Men's Winter Boot|$25| Woot
Gaming / Star Wars Themed Ugly Christmas Sweaters|$15| GameStop
Beauty&Grooming
Camping & Outdoors
Zippo Rechargeable Hand Warmers|$15| Amazon
Ozark Trail 14′ x 10′ Family Cabin Tent, Sleeps 10|$75| Walmart
Coleman Excursion Portable Cooler, 9 Quart|$11| Amazon
Fitness
MEDIA
Movies & TV
Books & Comics
Gift Cards
GAMING
Peripherals
PC
PlayStation 4
Xbox One
Borderlands 3 Super Deluxe Edition|$80| Amazon
Nintendo
Insignia – Go Case for Nintendo Switch|$20| Best Buy
Starlink: Battle for Atlas Starter Pack Featuring Star Fox|$10| Best Buy
Toys & Board Games
Save 40% on Magformers Magnetic Blocks| Amazon
Save up to 45% on Educational Toys, Art & Craft Kits| Amazon
Funko Pop! Star Wars: The Mandalorian – The Child|$9| Amazon
CultureFly Fallout Collectible Filled Box|$10| Walmart
Transformers: Vintage G1 Starscream|$25| Walmart
CookieSwirlC Barbie Doll and Accessories, Pink Bear|$15| Walmart
CookieSwirlC Barbie Doll and Accessories, Blue Bear|$15| Walmart
CookieSwirlC Barbie Doll and Accessories, Yellow Bear|$15| Walmart
LEGO Marvel Spider-Man Far From Home: Hydro-Man Attack 76129 Building Kit, New 2019 (471 Pieces)|$21| Amazon
ROBOTIME 3D Assembly Wooden Puzzle Laser-Cut Locomotive Kit|$25| Amazon
MD Sports 48 Inch 3-In-1 Combo Game Table, 3 Games with Billiards, Hockey and Foosball|$79| Walmart
Deals You May Have Missed
Eufy makes some of our readers' favorite vacuums, and thiseufy BoostIQ RoboVac 11S Max(their best one) is down to just $170. The 11S is super quiet, slim, and it sucks up anything in its path with ease. It boasts an awesome 100 minutes of continuous run time, and it can zoom under couches and other furniture where your stick vac just can't.
This current price is the best price we've ever seen on this particular model. Just make sure to clip code on page to get the discounted price.
While convenient, robovacs won't completely replace your main vacuum. But you can go a lot longer without having to do the job yourself. And today is a great time to buy, just in case you skipped the Black Friday madness.
20lb weighted blanketfor your much earned alone time.
Better still, this particular blanket comes with a super soft, removable cover. Use the promo code BLHCU4LX and clip the coupon on the page to get the best price on this adult-sized, anxiety-squashing blanket.
---
This $27 Echo Dot and TP-Link Smart Plug bundleis everything you need to control your Christmas tree lights with your voice. These plugs add smartphone and voice control to anything with an on/off switch, including, string lights.
---
If you're looking for a giant patio umbrella, we've got one just for you. You'll never be struggling to find shade in your backyard again when you buy theLe Papillon Market Outdoor Umbrella. It is 15-feet wide and has three wind vents at the top to allow airflow and reduce the wind pressure to enhance stability. Right now, the umbrella is only $75 on Amazon after you clip the 50% off coupon on page.
Pokemon Sword or Pokemon Shieldfor $48. I've spent 30 hours on Pokemon Sword, and I can tell you that it's the Pokemon game I've been waiting years for. And this the best deal we've seen on these two recently released Nintendo Switch games.
---
The Nintendo Switch is a great console. It's also holding strong at around $300 for most of its bundles. If you don't need the latest and greatest, you can snag two Nintendo 2DS consoles for less than half the price.This yellow 2DScomes withSuper Mario Makerpre-installed, while the white version comes withNew Super Mario Bros. 2.
---
Now that Black Friday is over and REI folk are back from opting outside, they've got another blockbuster sale. Starting today,REI's Cyber Week salecan save adventurers up to 50% off a ton of gear.
The outdoor retailer's slashing the price on a ton of gear, from brands like Columbia, Smartwool, Merrell, The North Face, and a whole lot more.
Additionally, you can save an extra 25% on one REI Outlet item with the code CYBERDEAL19.
Thissaleruns until the 8th, but don't put off filling your cart. All the best stuff always sells out early, so make sure to gear up before someone else runs off with your stuff.
---
Keep your hardwood floors looking pristine with this heavily discountedO-Cedar EasyWring microfiber spin mop system. Look, no one wants to mop the floors since… well, not everyone is Jolie Kerr. But this $21 mop and bucket bundle can make the job a little bit more efficient thanks to the bucket's built-in wringer.
This particular bundle usually sells for around $30, so pick yours up before this price gets swept under the rug.
From amazon
GMG may get a commission
If you managed to make it the whole weekend without buying a TV, it might be because you're waiting on a deal like this.Vizio's 55″ 4K HDR TV is down to $280, which puts it within stone-throwing distance of impulse buy territory.
---
Everyone waits until Black Friday or Cyber Monday to get a new TV. I'm happy to report that you're waiting was not in vain. A number of Philips 4K TVs with Google Assistant are marked down today at Walmart. APhilips 43″ TVis $248, a55″ TVis $318, and the65″ TVis $488.
These TVs all have 4K UHD and HDR 10, to give the best picture quality with the most detail and captivating colors. The TVs have AndroidTV, which includes endless entertainment options. Google Assistant is built right in, to help search for movies, content, TV, and more. You can use Google Assistant to play your favorite content, control the TV, plan your day, and more.
---
If you want tobuild a budget, projector-based home theater, theNebula Prizm II is a good one to consider, and right now you can get it for just $146 with the on-page coupon.
It's theperfect optionfor budget-conscious consumers who want to dip their toes in a different kind of home theater. It regularly sells for around $200, and that price was already a great bargain.
---
Starting today, Best Buy is discounting a number of Logitech peripherals for work and play. Running through Cyber Monday, you can save big on Logitech gaming mice, keyboards and headsets, starting at just $25.
The highlights include the awesomeLogitech G Pro keyboard is down to just $80and theG502 Hero is selling for just $50. But you've got a few options here, so make sure to visit the deal page to see all of your options.
---
If you're a NordVPN customer, you may have heard abouta long-undisclosed security breach this week, and thus might be in the market for anew VPN provider. And even if you have no idea what I'm referring to,it might be worth signing up for a VPN service anyway, which can protect your privacy when browsing the web, and even let you access content from certain sites and streaming video providers that aren't available in your physical location (Love Island, anyone?)
Private Internet Accesshas long beenour readers' favorite VPN servicethanks to its low prices, its speed, and its excellent apps for every major platform. And now with the news of the NordVP